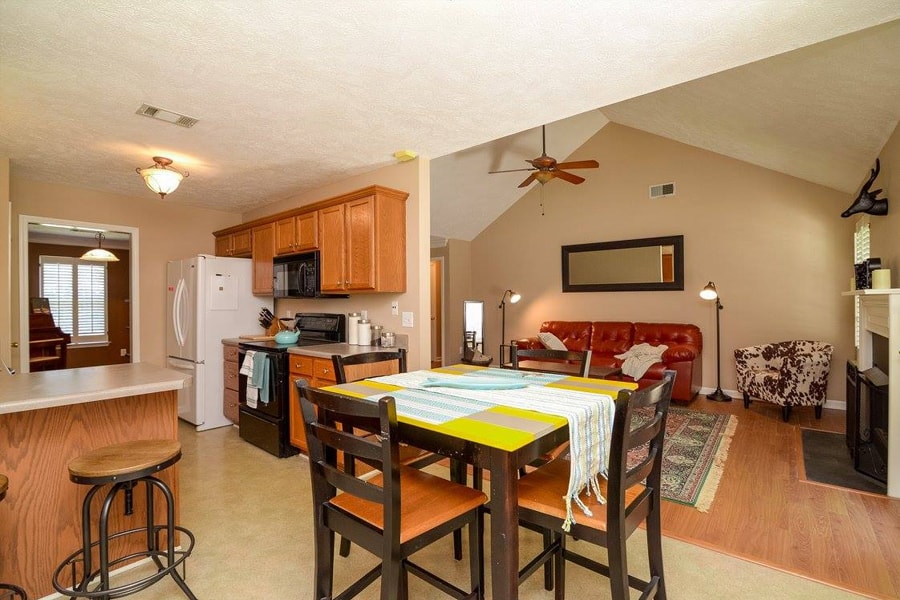 Separate Living Spaces
Our Air B&B is a large, spacious, full-feature house that allows you to make the most of your living space while retaining some privacy, if necessary. Our two suites can act as separate living areas for separate parties, or combine for a massive communal area for larger groups, whatever you desire. There is plenty of space and sleeping areas so that you can share the house without sacrificing that sense of making yourself at home.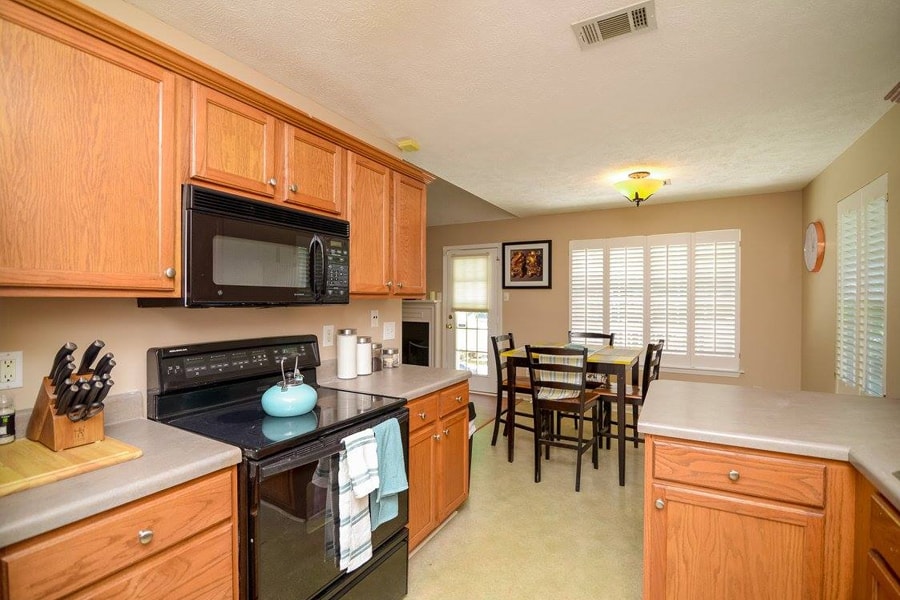 Two Complete Kitchens
When you're not enjoying the best restaurants Nashville has to offer, you can use one of our two full kitchens, with modern appliances and open spacing. The two kitchens are separate, enabling two parties to coexist or a larger group avoiding congestion. There is plenty of room for prepping, cooking, and most importantly eating.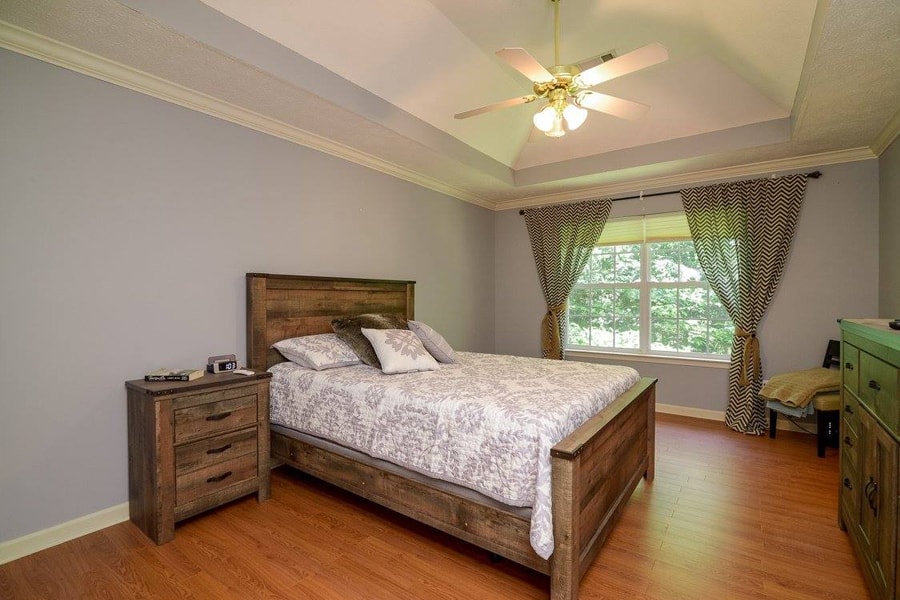 Four Luxurious Bedrooms
Our Air B&B is welcoming with four comfortable bedrooms complete with cloud-like beds and authentic Tennessee decoration and charm. Each bedroom is stocked with soft fresh sheets and a dresser, so you can really unwind and make yourself at home. Make your reservation today and reserve a spot in your favorite bedroom of ours. You almost won't want to leave.
Three Bathrooms
The best way to maintain a civil, positive group vacation is ensuring that everyone has their space, privacy, and access to a bathroom. With our three pristine bathrooms, everyone will be happy and coexist peacefully. Our showers and baths are luxurious and the closets are stocked with clean towels, so you'll be more than content with your stay.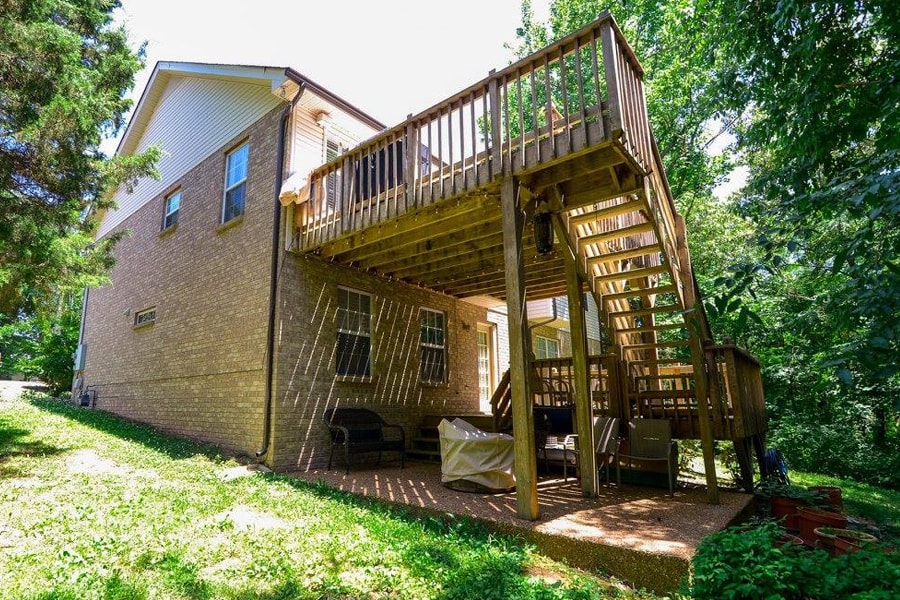 Three-Tier Deck
Our Air B&B isn't just spacious on the inside. In the back, we have a three tier deck with plenty of seating options, a grill, and a covered fire pit for evening get togethers, and sing alongs. The top deck is perfect for soaking up the sun, where the middle and bottom tiers are comfortably shaded and perfect for lounging and enjoying the beautiful Tennessee weather. They also include a misting system to keep you comfortable on even the hottest days. Our backyard is private and the massive trees keep it temperate and private. When you're not exploring the city or enjoying the inside our of comfortable house, our decks and yard are perfect for outdoor fun.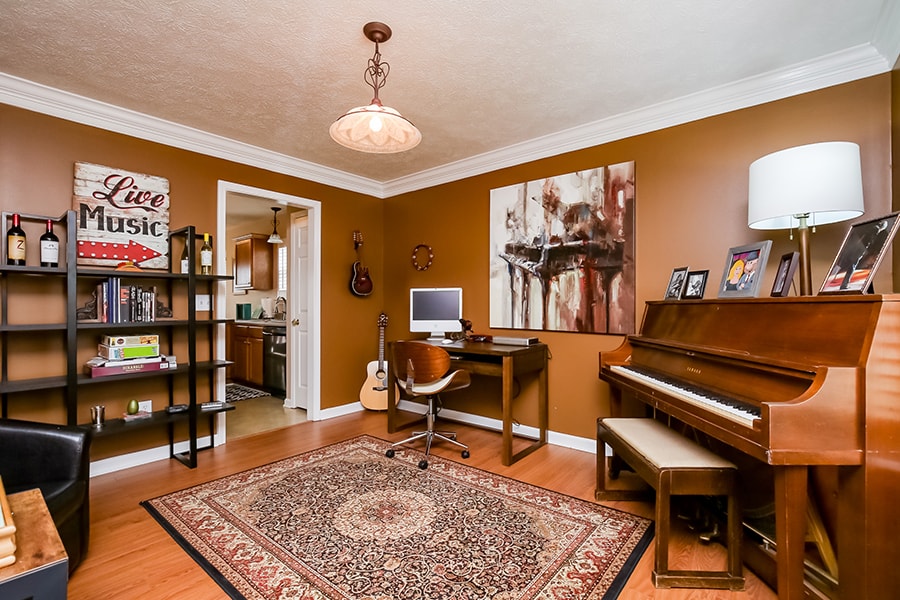 Music Room
One of our signature features is our robust music room. Apart from its charming Nashville decor, it's fully equipped with a piano, guitar, bass, mandolin, percussion set, a room mic, and two digital inputs for recording to your laptop. The combination of our equipment and the inspiring Nashville location make for a musician's dream. You can record music during your stay or simply play the piano for your leisure and sing along around the fire pit outside, whatever suits your needs. Nashville is calling you, so come stay with us and fully embrace Music City.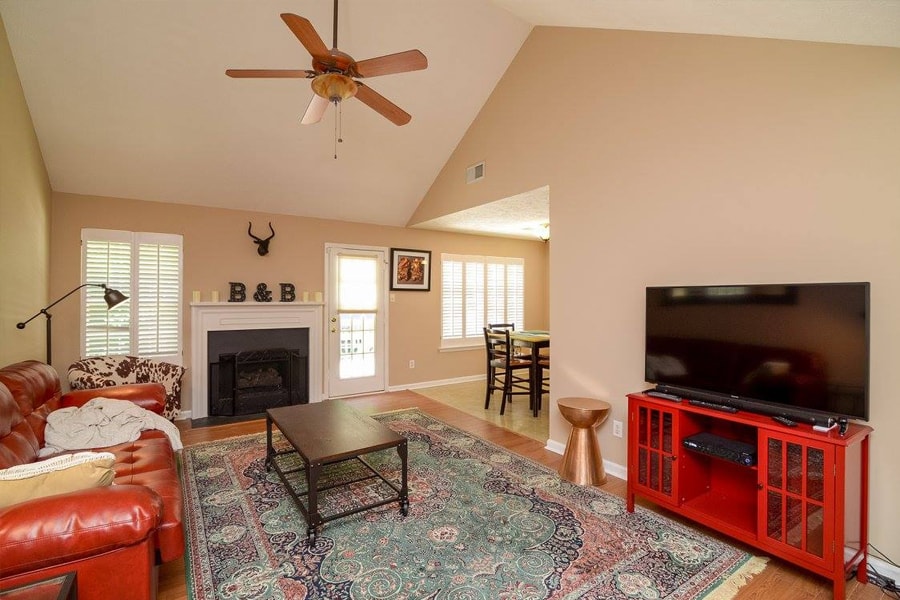 Comfortable & Spacious:
Sleeps Up To Twelve
This Air B&B is not only full of charm, but full of sleeping and living areas as well. The house sleeps up to 12 people, with three queen beds, two twin beds and two sofa beds, all exceptionally comfortable and stocked with fresh, comfy sheets. You'll have plenty of room to coexist in our large, spacious house and will surely enjoy your stay no matter how big your group is.
START PLANNING TODAY
Nashville is calling! Make a reservation today with our comfortable, accommodating Air B&B and start planning your Tennessee vacation. It'll be here before you know it!